STEP 1: Log in to Your Control Panel
Go to www.bodyworksites.com/login and log in to your Control Panel with your email address and password. If you've forgotten your password, click here.
STEP 2: Click the Name of the Page Where You Want to Upload a Photo
Now click on the name of the page where you want to upload a photo.
STEP 3: Click the "Add a Photo" Button at the Bottom of the Page

STEP 4: Click the "Browse" Button in the "Upload a Photo" Section
STEP 5: Choose the Photo You Want to Upload from Your Computer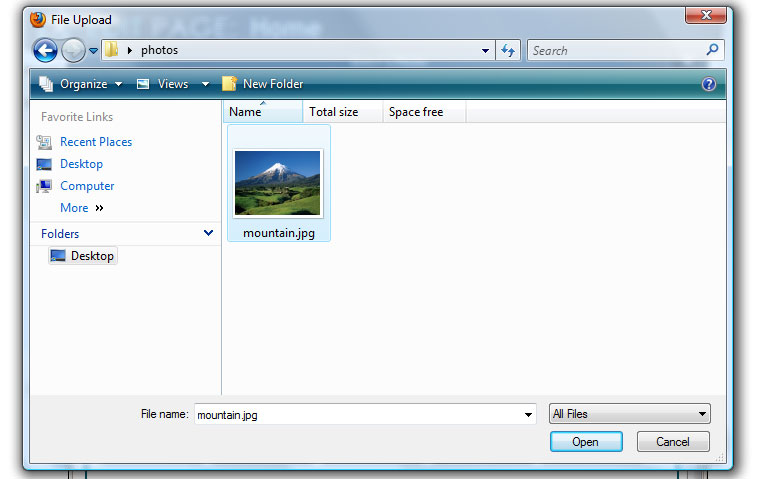 Now browse your computer until you find the photo you would like to upload. Click the file to select it, then click "Open". Note that you can only upload photos less than 2 Megabytes, and then they will be resized to fit on your webpage.
STEP 6: Click the "Upload Photo" Button
STEP 7: Click the Photo You Want to Add
The photo you just uploaded will now appear in the photo gallery in first position at the top left. Click the photo to insert it into your page. If you want to remove an uploaded photo from the gallery, you can click the red "X" at the top right corner of the photo.
STEP 8: Save Your Changes
Now click the green "Save Changes" button at the bottom of the page.